Urdu Academy pays tribute to Tilok Chand Mehroom
By Abdus Sattar Ghazali
Urdu Academy of North America held its monthly literary session on August 26, 2012 at the Chandni Restaurant.
The first session of the literary event was dedicated to the life and work of a great Urdu poet and prose writer Tilok Chand Mehroom. A well-known Urdu poet, Jazib Qureshi presided over the event. The second session was dedicated to Jazib Qureshi's poetry.
Dr. Tahir Mahmood presented a well-researched maqala on the life and work of Mehroom while a number of Urdu enthusiasts recited his poetry which included:
Ahmed Ijaz, Hatim Rani, Ishaq Nagpurwala, Mahmood Hasan, Mah Talat Shazi, Meraj Sultana Ghazali, Naseer Humayun, Shams un Nahar, Talat Khan and Abdus Sattar Ghazali.
Mehroom was born in the village of Mousa Noor Zaman Shah, Mianwali District, Pakistan on 1 July 1887. Born in a Hindu family, Mehroom grew up in a predominantly Muslim community. This mix of cultures in his early years was greatly influential on his thinking. When his daughter Shakuntala died, her remains were buried (Muslim manner), not cremated (Hindu way). He gave precedence to "the man" over "his religion". When he died, his pall-bearers were two Hindus, one Muslim & one Sikh, and the Dasween (ceremony performed on the 10th day after death) included recitals from the Vedas & Bhagavad Gita (Hindu), the Qura'an (Muslim) and Sukhmani Sahib (Sikh).
There were no libraries in the schools of North West Frontier Province when Mehroom was growing up. With no formal training or instruction and very limited access to literary works, it is remarkable that he developed a love of poetry and achieved acclaim as a poet himself. He found, read eagerly and was inspired by poetry collections of Mirza Ghalib & Mohammad Ibrahim Zauq during his 4 years in Bannu. He wrote simple couplets whilst still at primary school, but it was in Bannu that he started taking his writing seriously. He composed a nazm entitled Khidmat-e-Validain when he was about 12/13 years old. It earned him the praise not only from the Divisional Inspector of Schools but also from the Director of Education.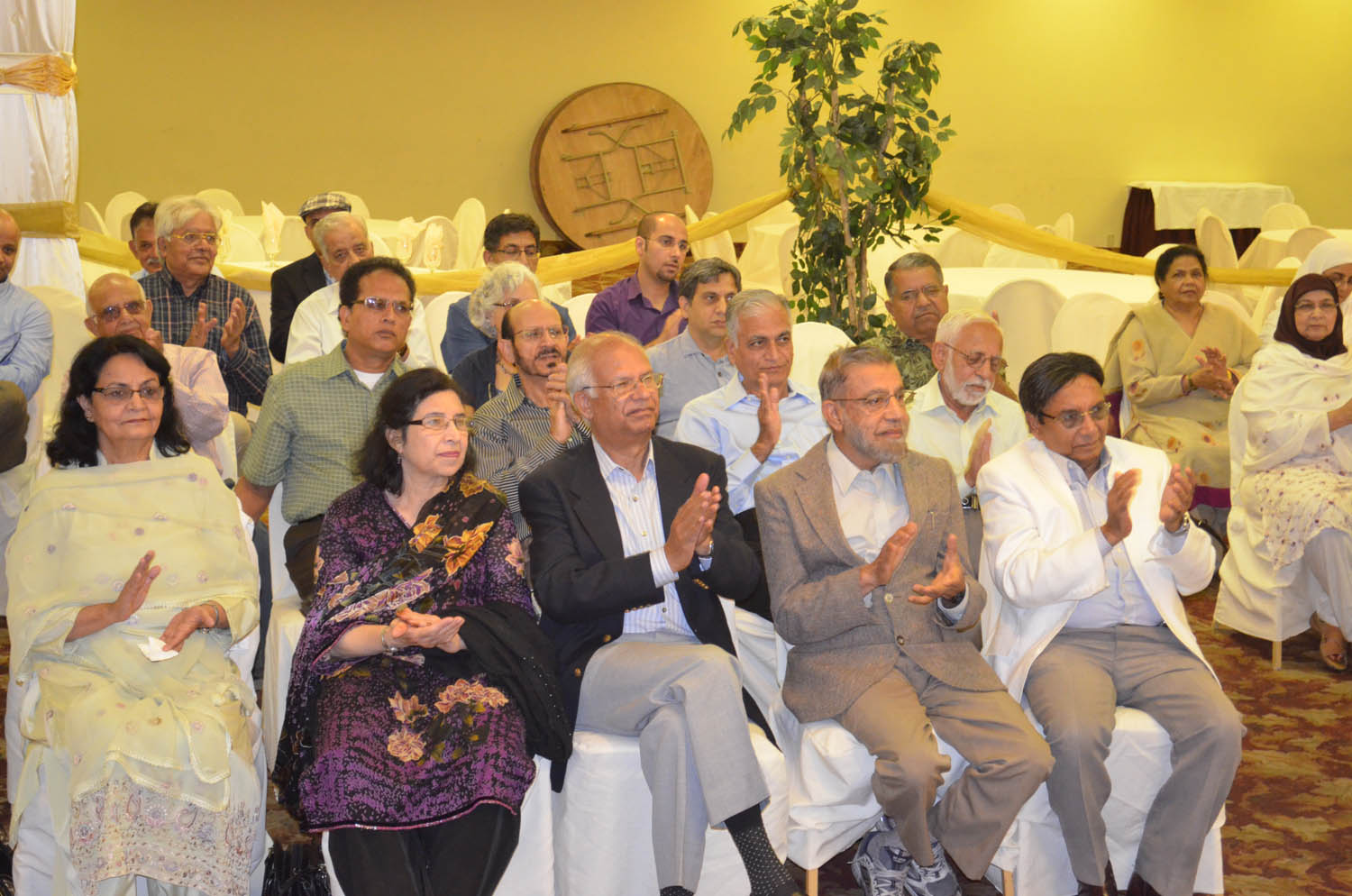 By the time he finished his studies at Diamond Jubilee School (Bannu), his poems were being published in Makhzan (Lahore) and Zamana (Kanpur). Once he moved to Rawalpindi, he became a frequent invitee to the annual mushairas organised by Khwaja Abdul Raheem in Lyallpur (now Faisalabad). Regulars to these mushairas included Jigar Moradabadi & Hafeez Jullundhri among others.
After the death of his beloved wife, Mehroom wrote poems reflecting his disenchantment with the ephemerality of life and the instability of relationships. The most famous of these is Ashk-e-Hasrat (part of his collection entitled Toofan-e-Gham). Mehroom's first major publication was Ganj-e-Ma'ani which contained a rich variety of 175 nazms as well as many rubais, qasidas, sehras, and nohas. Poets & literary critics like Niaz Fatehpuri, Muhammad Iqbal, Firaq Gorakhpuri, Kaifi Azmi, Josh Malsiani & Ejaz Hussain have admired his poetry.
The second session of the literary event was devoted to the life and work of Jazib Qureshi who amused the audience with his poetry. Tashie Zaheer presented a maqala about his work. (Read Urdu Academy hosts Jashn-e-Jazib Qureshi)
The program ended with a vote of thanks by Khalid Rana who particularly thanked Syed Sarwat owner of the Chandni Restaurant for promoting the cause of Urdu by regularly hosting the literary events of the Urdu Academy of North America.