By Abdus Sattar Ghazali [This report can also be read in Urdu.] Report in Pakistan Link
The Urdu Academy of Northern American held its monthly literary session on Sunday (September 18, 2011) at the ornate Chandni Restaurant in Newark/Fremont. The session was dedicated to the poetry and life of Shakeel Badayuni, one of the famous Urdu poet and lyricist of 50s and 60s.
Mirza Afsar Beg chaired the event while Humayun Nasir was the chief guest. Tashie Zaher, President of the Urdu Academy of Northern American, welcomed the audience.
[Picture shows from left: Humayun Nasir, Mirza Afsar Beg and Dr. Tahir Mahmood)
Dr. Tahir Mahmood was MC of the program. There were two sessions of the program. The first session concentrated on the life and work of the great poet while the second session included musical presentation of Shakeel's poetry and songs.
Dr. Tahir Mahmood presented a maqala on the life and work of Shakeel Badayuni. Lubna Manzar also spoke about the life and work this great poet.
Among those who recited Shakeel Badayuni's poetry included: Arvind Kumar, Hatim Rani, Jawed Umerani, Lubna Manzar, Meraj Sultana Ghazali, Mukesh Kacker, Nagesh Avadhany, Shahzad Basir and Abdus Sattar Ghazali.
The musical program began after the tea and samoa break. A familiar voice of the SF Bay Area, Sulaikha Chaudhry presented Shakeel's popular ghazal:
Mere Ham Nafas Mere Ham Nawaa, Mujhe Dost Ban Ke Dgha Na'de
Main HouN Dard-e-Ishq Se JaaN Balab, Mujhe Zindigi Kii Dua Na'de
This popular ghazal was sung by well-know classical singer, Begum Akhtar and Sulaikha tried successfully to present this in Begum Akhtar's style.
Nagesh Avadhany was the second singer of this session. He captivated the audience with his musical voice.
Dr. Anshuman Chandra is another well know singer and music composer of the Bay Area. He plays guitar skillfully. Dr. Anshuman presented three ghazals and geets of Shakeel Badayuni to amuse the audience.
Almas Shabwani and Manohar Bijor are now the stars of many musical evenings in the Bay Area. Almas Shabwani drew wide applaud with her presentation of on geet in Geeta Dutt's style.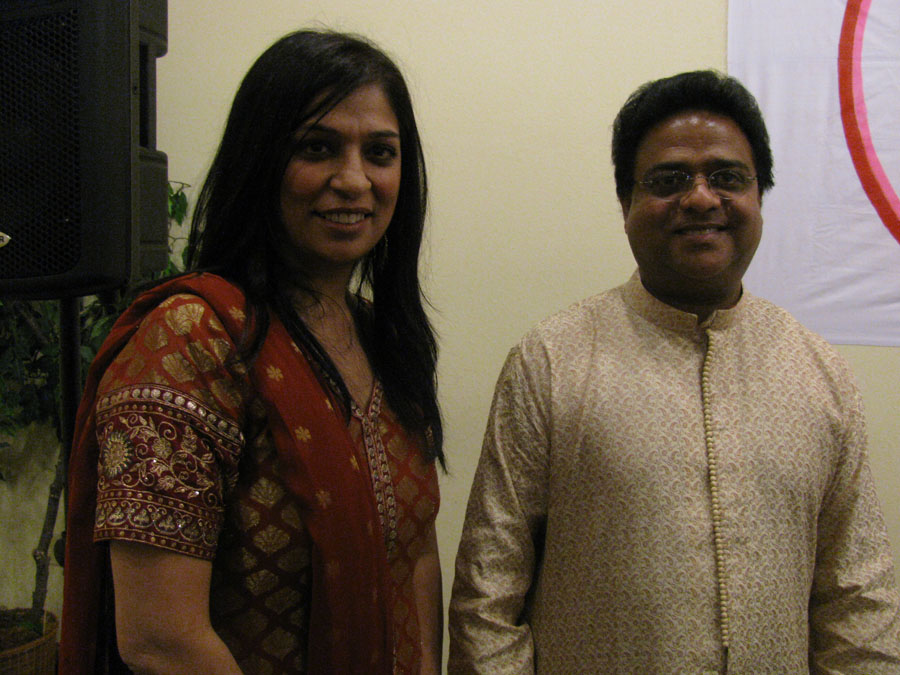 Manor Bijor is very fond of Haimant Kumar, Mukesh and Mohammad Rafi. He sent the mature audience in nostalgic past by singing the popular song of Aan move:
Too Maan Mera Ehsaan Are Nadaan
Ke MaiN Ne Tujh Se Kiya Hai Piyaar
The Urdu Academy program was scheduled to end at 4.00 p.m. but continued till 5 p.m. with two popular songs of Mughal-e-Azam which were presented by Almas Shabwani.
At the conclusion, Nagesh Avadhany thanked the audience and artists for making this evening successful. He also thanked Syed Sarwat, owner of the Chandni Restaurant, for his patronage of the Urdu Academy which was able to hold such programs.